Home
>>
Real Estate & Retail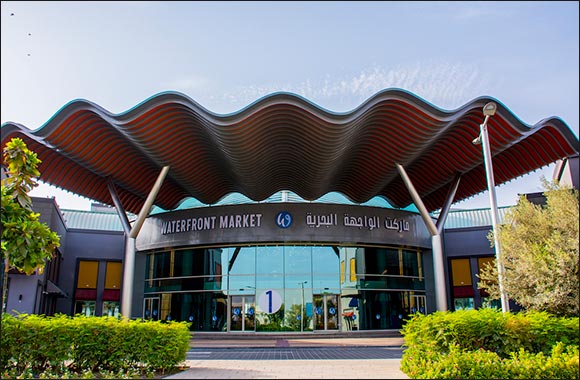 Market Protects Marine Habitats by Educating Local Fishermen on Sustainable Practices and Prohibiting destructive Dishing Methods
Dubai, United Arab Emirates, 8 June 2023: On World Ocean Day, 8th June, Waterfront Market, Dubai's premier fresh food and fish market and the largest in the region reaffirms its unwavering dedication to sustainable fishing and farming practices. With a focus on protecting marine ecosystems, reducing waste, and promoting responsible sourcing, the Waterfront Market continually strives to safeguard biodiversity and create healthy ecosystems for the well-being of future generations.
As Dubai's leading marketplace with a staggering daily distribution of 300 tonnes of fish to businesses and consumers, the Waterfront Market recognizes its profound responsibility to preserve our oceans and uphold sustainable practices. Through responsible management techniques, including catch limits, size restrictions, and fishing seasons, the Waterfront Market through close collaboration with local authorities and government agencies, ensures the replenishment of fish populations while mitigating the risk of overfishing. The market also actively minimises unintentional capture of non-target species by raising awareness among fishermen about the prohibited use of fishing nets and providing them with accurate information regarding suitable equipment and techniques for selective fishing.
Measures such as controlling undersized fish, raising awareness about banned fish, and prohibiting destructive fishing methods demonstrate the market's commitment to protecting marine habitats and preserving critical breeding and feeding grounds. The market has made remarkable progress in their conservation efforts, with a significant decrease of approximately 27% in the number of undersized fish when comparing March 2022 to March 2023 data. Moreover, the Waterfront Market maintains a system that enables them to document any undersized, spoiled, or banned fish that may be brought in. The Market also collaborates closely with the fishing community with the support of Dubai Municipality to ensure adherence with UAE's laws and regulations to protect the environment.
In addition, the Waterfront Market partners with Al Khaleej Animal Feed Industrial company to repurpose spoiled fish into animal food and fertilizers, implements waste management techniques, and maintains a dedicated cleaning team to safeguard marine life and ecosystems from plastic waste. The Waterfront Market produces an impressive average of 24 tons of fertilizers from fish waste every month.
Mohammed Al Madani, Waterfront Market Manager said: "We are immensely proud of our sustainability efforts at the Waterfront Market and remain committed to conserving the ecosystem, fostering the long-term viability and health of aquatic ecosystems, and preserving fish and other marine resources throughout efficient practises".
Beyond sustainable fishing practices, the Waterfront Market has made significant strides in their sustainability efforts by transitioning from single-use plastic bags to biodegradable alternatives. Furthermore, the market uses solar lighting in its outdoor areas and implements recycling programs for styrofoam and cardboard boxes, demonstrating their commitment to reducing waste and promoting a more environmentally conscious market environment, in alignment with the global sustainability goals set forth by COP28. From January to April 2023, the Waterfront Market successfully collected and diverted 154.15 tons of recyclable materials, including cardboard, plastic, and polystyrene, from ending up in landfills. This remarkable achievement translates into an energy savings of 3,591.46 million BTU, as reported in the environment accomplishment report by Shredex.
Home
>>
Real Estate & Retail Section