Germany has taken in a record number of immigrants from the Middle East since 2015, with over a million new people coming into the country in the past two years. This has fuelled a real boom in entrepreneurship, with 44% of new businesses started in 2015 created by people who held passports other than German. To give an idea of how much immigrant entrepreneurship has grown, the same stat was at just 13% in 2003.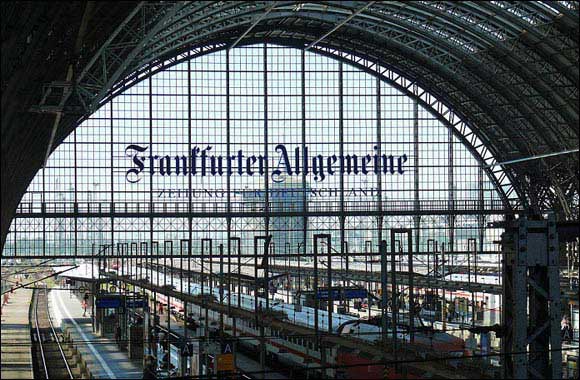 Why Are Immigrants Starting Businesses?
There appear to be several reasons why immigrants into Germany seem to be interested in starting businesses more than German nationals. In part, this is considered to be because people who have already moved their lives from one country and culture to another, whether to flee a dire situation or out of choice, are likely to be less generally risk averse, and also to see hurdles that might appear challenging to others like the bureaucracy involved with starting a company or gaining credit in Germany as no major hassle – after all, many people arrived in Germany after enduring far worse.
What Kinds of Businesses Are Middle Eastern Immigrants Opening in Germany?
Some immigrants – both in Germany and in other countries like the US - start businesses that help support other members of the immigrant community, creating their own eco-system of small businesses and service providers. Then there are people who are able to start businesses that aim to recreate businesses they had at home before crisis caused them to have to relocate. Finally, there are people who create businesses based on bringing aspects of their culture to German consumers – for example food businesses.
Why This Entrepreneurship Is Helping Germany
Often, when countries talk about the importance of immigrants to their economies and financial markets, it is in terms of people coming in to fill skills gaps. However, what we are seeing here is not just immigration providing much needed labour and professional skills, but also the ability to start new ventures that help grow the German economy. Germany is known in the professional world for excellence in build quality, efficiency and precision, however it is not especially famous for its innovation or entrepreneurial culture. This is something that it appears the country is seriously improving on, thanks to the new perspectives, needs and ideas of the growing Middle Eastern immigrant community there.
It will be interesting to see how the German startup scene develops thanks to the injection of new people over the past couple of years.
| | |
| --- | --- |
| | Previous Story : MoTC and Accenture Sign MOU to Power Smart Qatar Program 'TA... |
| | |
| --- | --- |
| Next Story : Women Customers on the Rise at UAE Exchange Branches | |