Dubai, UAE, April 6, 2017
Founded by Neelam Keswani, Glamazle.com is the region's one stop store where one can find the world's leading beauty and cosmetic brands at just a click. The e-commerce website houses over 150 internationally renowned brands under its one-stop user-friendly website, and holds sole rights to supplying in the region for many of these beauty guru approved beauty companies. Glamazle.com's collection includes international names such as House of Lashes, Jouer Cosmetics, Jeffree Star Cosmetics, Velour Lashes, Morphe, and Makeup Addiction Cosmetics among others, with a wide variety of makeup, skin, hair and nail care, wellness and lifestyle products.
Latest organic, vegan and cruelty-free makeup options from Glamazle.com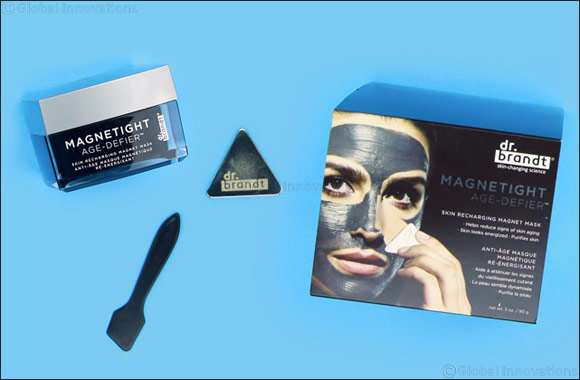 1. Dr. Brandt Skincare MAGNETIGHT Age-Defier™ is an antiaging, iron-infused mask and magnet removal tool that work together to refine, purify, and brighten the look of skin. The MAGNETIGHT Age-Defier™ is a powerful mask that combats signs of aging and dramatically transforms the look of skin. Harnessing the power of attraction, the magnetic properties of the iron-based formula visibly reduce fine lines and wrinkles and lift away impurities as they calm and illuminte dull, stressed skin. The face appears magnetically youthful, bright, and energized.
Price: AED 399 for 90g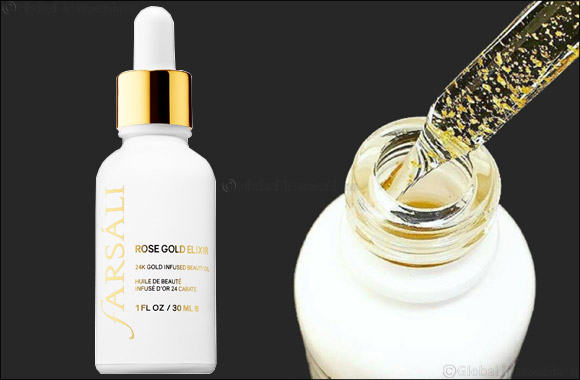 2. The Farsali Rose Gold elixir is a day time moisturising, organic, nut-free and non-comedogenic oil made with acne-clearing rosehip and pumpkin seed oil, revitalising vitamin E, lemongrass and orange peel oil and beautifying and anti-aging pure 24K gold flakes. Its properties make it an anti-aging product that can be used to hydrate the face and lips and can be added to foundations for flawless, non-cakey texture. The oil can be added to dried products to refresh and add moisture safely.
Price: AED 225 for 30 ml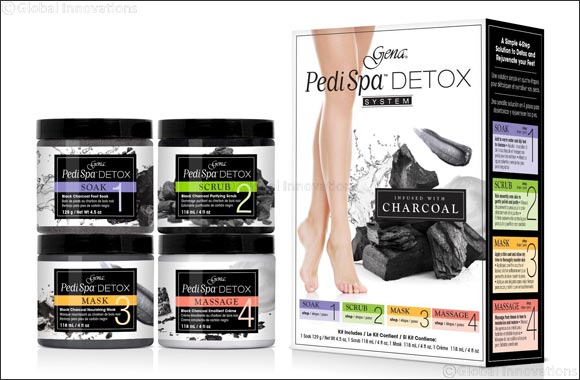 3. PediSpa Detox System Black Charcoal Intro Kit a simple 4-step kitted system to detox and rejuvenate your feet. Contains 4 oz of the Soak, Scrub, Mask, and Creme - the perfect introduction to the Pedi Spa Detox Collection. Black charcoal is a highly effective detoxifying ingredient. It works by behaving like a magnet, attracting and absorbing thousands of times its own weight in dirt, oil and impurities. Each particles has an incredibly porous surface area, allowing it to bind with many toxins and impurities.
How to Use
STEP 1 Soak: Pour approximately 14g / 0.5 oz of Soak per gallon of water. Allow feet to soak for 5-10 minutes before beginning foot care service.
Step 2 Scrub: Stir contents before use. Apply 14 mL / 0.5 fl oz of Scrub to towel dried skin, smooth over foot and lower leg and gently massage into skin. For a softer exfoliation slightly dampen the skin or add water. Rinse in foot bath with soap and water.
Step 3 Mask: Apply a thin coat (7 mL / 0.25 fl oz) of Mask to dry foot and ankle and wrap with a towel or plastic bag. After 5-10 minutes, immerse foot into bath and use a towel or scrub brush to remove mask.
Step 4 Massage: Apply Crème generously (7mL / 0.25 fl oz) to feet and legs. Use your favorite massage technique. After massage is complete, remove any excess product with a warm damp towel.
Price: AED 250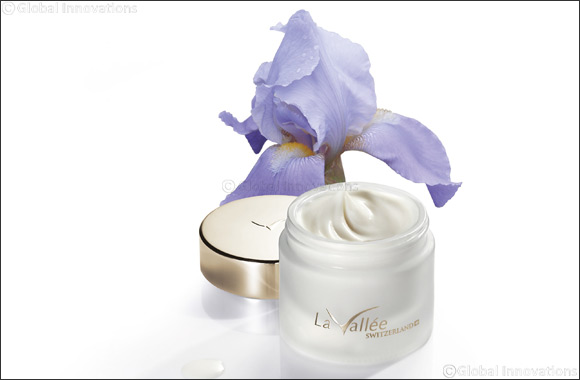 4. Rediscover a beautiful, radiant complexion with La Vallée Caviar Essence Day Cream. Formulated with nourishing Caviar extract and a luxurious combination of vitamins and complexes, this essential moisturizer increases your skin's firmness and elasticity. Skin regains its natural glow and suppleness. Recommended for Normal to dry maturing skin, the cream includes caviar essence golden spheres, with botanical complex of white lupin and alfalfa, red algae for anti-aging, water, nectapure for supple rejuvenation, and essential oils of lavender and lemon for color correction and tightening of the skin.
Price: AED 989 for 50 ml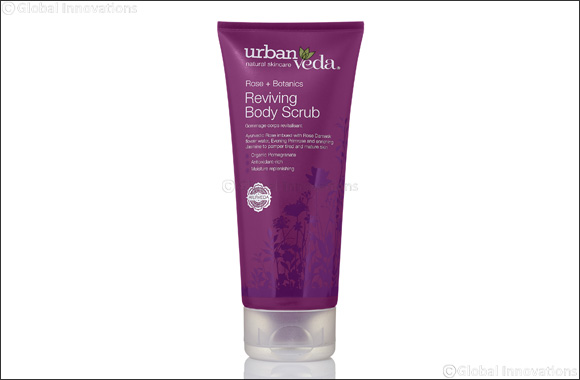 5. Urban Veda Reviving Body Scrub supports healthy cell turnover with natural milled seed particles. Protect, pamper and preserve skin's natural moisture balance with moisturising Omega-rich bio-oils, enriched with gentle complexion-enhancing organic extracts and flower waters. Naturally formulated to Ayurvedic principles to embrace the therapeutic properties of plants, UrbanVeda Rose +8 botanics restorative flower water, essential fatty acid and antioxidant complex help support skin regeneration for all skin types.Support healthy cell turnover with naturally exfoliating volcanic Pumice and milled Peach seed powder. Protect, pamper and preserve skin's natural moisture balance with moisturising Rosehip, Arjuna and Evening Primrose, enriched with gentle complexion-enhancing Borage, Jasmine, organic Pomegranate juice and Rose Damask flower water.
Price: AED 85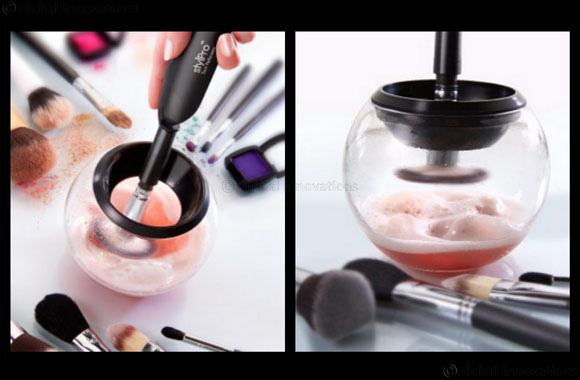 6. StylPro Makeup Brush Cleaner and Drier is a totally unique way to hygienically clean and dry makeup brushes in seconds.Uses centrifugal spin technology so that brushes are literally ready to re-use in seconds. No more messy basins or waiting hours for brushes to dry. Regular cleaning of makeup brushes is critical to avoid the build-up of bacteria, which can cause spots, skin abscesses, infections and cold sores. The beauty of the StylPro is that it's really simple to use. You just attach any makeup brush using one of eight collars, before dunking it for 10 seconds, spinning for another 10 seconds and then drying for five to 10 seconds. That's your makeup brush completely clean and dry in less time than it takes to choose a shade of lipstick!
Price: AED 399
| | |
| --- | --- |
| | Previous Story : The ultimate cleansing duo from Neutrogena's® Hydro Boost Ra... |
| | |
| --- | --- |
| Next Story : Introducing Labo Transdermic's Powerful one of a kind 5 Acti... | |