As of the latter part of 2016, Moody's credit rating within the UAE countries saw the banking sector as holding steady. Despite what is being labelled as an 'economic slowdown,' this global credit ranking agency still sees investments in the region as being 'stable' due to a noted liquidity of assets and overall stability within the region. Their report, "Banking System Outlook -- United Arab Emirates: Resilient Buffers Drive Stable Outlook Despite Continued Economic Slowdown" is viewed by City Index as a strong indicator that Forex trading will remain strong throughout 2017 and into the early part of 2018.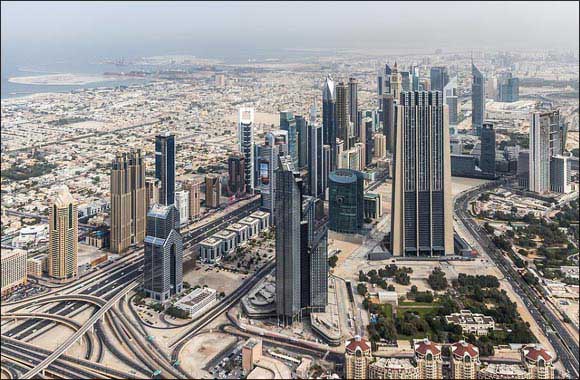 Linking This Outlook to the Evolution of Forex in the UAE
Anyone who has been following the evolution of Forex within the United Arab Emirates understands that this particular trading platform grew out of a reluctance to invest when markets around the globe were destabilized. There was a significant credit crisis beginning in the West that made its way to the Middle East and as a result, investors began pulling back. From 2008 onwards, investments in the region have been tentative, at best, but with renewed stability, capital investments are moving once again.
Is History Repeating Itself So Soon After the Last Global Economic Crisis?
This will have an impact on underlying economies which, in turn, will impact how traders work their currency pairs. City Index is seeing greater movement in major pairs because of geopolitical volatility as traders in the UAE are banking on the effects of Brexit and a Trump presidency in the West. Some are trading on the prospect of devalued currencies whilst others are banking on rising values as those nations begin to stabilize later in the year. Bearing in mind that Forex became a huge market in the UAE only after the last major global recession, it is interesting to note like movement with the prospect of another global downturn if those economies don't stabilize – and stabilize soon.
Why UAE Traders Are Looking at Platforms like Forex
One of the reasons why City Index foresees greater Forex movement within the UAE is simply because of this uncertainty. It is volatility that offers the greatest rewards as well as the greatest risk and so Forex is appealing to those with an adventurous trading strategy. As a quick moving market, UAE investors can opt in and opt out within a single day and so those willing to pay careful attention to even the most seemingly insignificant economic factors can realize the largest returns when trading the right currency pairs. How will the USD compare to the GBP, for example and how will both of those currencies fare in relation to the EUR? Traders keep abreast of movement within respective markets on City Index by frequently checking back with the site's economic calendar that allows the user to view current and future forecasts before trading on the Forex market.
Investors Interest Heightened in Response to the Latest Moody Rating
In the end, investors in other markets aside from Forex, are becoming increasingly confident in UAE investments. Real estate is hot at the moment and seen as a safe investment for those looking to actually own the underlying assets. For those who simply want to wager on a spread between how one currency is performing in comparison to another, Forex is the better investment strategy. In other words, do you want to own a piece of the pie or simply make a bet on how big that piece will be? In either event, check back with City Index often to get a real-time analysis of markets throughout each trading day. Moody's believes the period will be stable, so investments at this time should be sound.
| | |
| --- | --- |
| | Previous Story : Xylem Opens New Office in Saudi Arabia |
| | |
| --- | --- |
| Next Story : DuPont Announces Agreement with FMC | |