Home
>>
Banking & Investments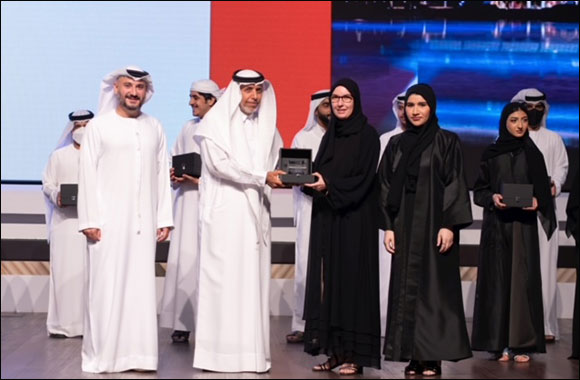 Mohammed Bin Rashid Library Recognizes Members of the Nabdh Al Emarat Volunteer Team
Dubai, UAE; 6 December 2022: In line with its Corporate Social Responsibility as well as its vision to promote volunteer work, Mohammed Bin Rashid Library (MBRL) hosted a special event to recognise members of the Nabdh Al Emarat Volunteer Team for their dedicated and inspiring efforts in offering the Library's visitors and members an outstanding experience, answering their enquiries and introducing them to MBRL's various services and facilities.

Dr. Mohammed Salem Al Mazrouei, Board Member of MBRL Foundation, thanked all the volunteers for their tireless efforts to enhance the volunteer work ecosystem in the Library over the past period. 'Voluntary work is one of the highest expressions of giving. The culture of charity is also deeply-rooted in our Emirati society across generations in various fields and sectors. Thanks to the distinguished efforts we witness today, we present to the world a unique model for volunteer work, guided by the inspiring vision of the late Sheikh Zayed and the UAE's wise leadership to instil the values of volunteering as an established lifestyle in the society,' he said.

On his part, volunteer Ali Al Balushi, BA student in Tolerance and Coexistence Studies, said: 'I would like to thank MBRL and Nabdh Al Emarat Volunteer Team for giving me the opportunity to participate in the volunteer program. The Library is one of the most beautiful landmarks in the UAE, and the visit was a valuable experience to gain knowledge in several scientific and knowledge fields, in addition to acquiring different skills related to the library sector."
Jihan Qasimi, a housewife, said: 'MBRL abounds with knowledge treasures, along with a wonderful staff who respect volunteers and treat us like colleagues. My volunteering experience was an exceptional experience, especially being in one of the most prominent public libraries and among a group of specialists who have distinguished expertise.

I took the opportunity of volunteering in MBRL to read and enhance my knowledge. I hope that the concept of volunteering will receive more attention among communities, and that people will give back to society as much as they take.'
Volunteer work began in Mohammed Bin Rashid Library Foundation since its inauguration in June 2022, in collaboration with the Nabdh Al Emarat Volunteer Team. So far, more than 360 volunteers participated with over 18,000 volunteering hours across morning and evening shifts.
Volunteers at MBRL initially undergo a series of field training sessions, complemented by an introductory tour across the Library's services and facilities. Additionally, they are provided with a comprehensive briefing on the requirements and places of their work, as well as the tasks and responsibilities entrusted to them before they are assigned to the workstations allocated by the administration.

The volunteers' tasks include welcoming visitors of all ages from different segments of society, providing them with the necessary assistance and guidance, as well as contributing to the classification, indexing, and shelving of books. They also help with reading stories to children, participating in introductory tours for delegations, and performing other tasks that help develop their practical skills.
MBRL is diligently launching and supporting leading volunteer initiatives, in line with its comprehensive strategy to promote volunteer work as a cultural approach driven by the noble values and principles adopted by the UAE.
Home
>>
Banking & Investments Section