Home
>>
Entertainment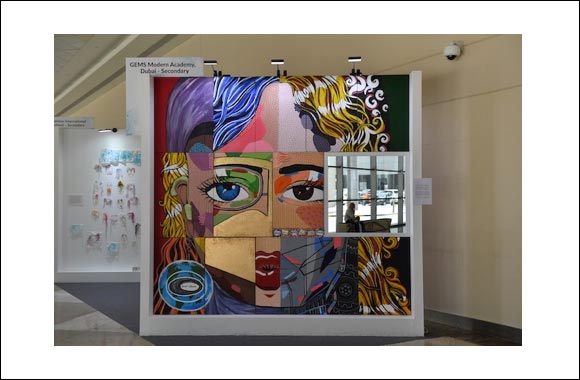 World Art Dubai 2023 Welcomes Thousands of Visitors and Celebrates another Successful Year
The final day saw WAD celebrate artists, galleries and students with the Art Award Winners Ceremony

Dubai, United Arab Emirates, 14 March 2023: Thousands of art lovers and creatives descended on World Art Dubai (WAD) throughout the four days of the exhibition as it returned to Dubai World Trade Centre for its ninth edition.
Show highlights included the fair's first-ever Hanbok Fashion Show presented by the Consulate General of the Republic of Korea and the Korean Culture Association. The 40-minute fashion show, featured traditional hanboks that have been created for popular K-dramas such as Reborn Rich, Under The Queen's Umbrella, 100 Days My Prince, Flower Crew: Joseon Marriage Agency and Crash Landing on You, by famous Korean designers that include Ms Ham Eujeong, Ms Shin Aesoo, Ms Choi Sukheon and Ms Lee Eunjin, who also designed hanboks, especially for dignitaries who have visited Korea.
Models wearing a range of 50 stunning hanboks, including one in the colours of the UAE flag, paraded the main stage at the event's VIP evening. They were joined at the show's finale by H.E. Moon Byung Jun - Consul General of the Republic of Korea in Dubai and his wife, Ms Kim Jiwon.
Throughout the four-day extravaganza, art lovers and creatives of all ages had the chance to immerse themselves in a non-stop schedule of experiential art activations and engaging live art performances, as well as curated art talks and workshops. WAD also showcased an array of futuristic experiences, from holographic art showcasing the masterpieces, to the new wave of phygital art and NFTs.
The fair concluded with its coveted WAD Awards ceremony, where artists and galleries were recognised for their outstanding artwork. The winners were, Nour Ben Zakour from Tunisia for WAD Emerging Artist Award; Miss D Gallery for WAD Best Gallery Award; Solo artist Marco Olivier Sculptures from South Africa for WAD Best Artist Award and 'Third Reflection' by Azam Kamali from Zhuan Gallery in Iran for WAD Outstanding Artwork Award.
The WAD school's competition for Future Artists saw a range of schools from across the UAE submit an outstanding selection of artwork under the theme of Equality, Diversity & Inclusion. Repton Dubai was awarded the Grand Award Primary; Durham Dubai School was named the Runner-Up Primary and GEMS Modern Academy awarded the Grand Award Secondary. Horizon International School was also named the Runner-Up Secondary. A further 11 youngsters received a Young Artists Award, organised by Play Art.
Other award winners included Soheil Hosswini, who was named the winner of the Rove Public Choice Award, Julia Mavlianova who was announced as the Rove Grand Winner and will have her art exhibited at Rove Hotels. Rima Albashir, from Livinc Gallery, was selected for the 2024 edition of the Artists in Residency programme held in partnership with 8th Avenue gallery and Jumeirah Creekside Hotel.
Certificates of appreciation were also awarded to K-Art as the show's Cultural Partner and H.E. Moon Byung Jun - Consul General of the Republic of Korea in Dubai - to mark an array of artworks, live and traditional performances and modern trends from the event's 'country of honour.'
Asma Al Sharif, Assistant Vice President at Exhibitions, Dubai World Trade Centre, commented: "We are delighted with the turnout this weekend, and the positive feedback from exhibitors and public alike on the quality of artwork on display and variety of activities available for everyone to enjoy. We congratulate all of the WAD Award winners and thank all our partners and exhibitors for making this year a hugely successful art fair. We look forward to welcoming everyone back in 2024!"
WAD showcased 300 local and international artists from more than 60 countries and will return in 2024 from 25 – 28 April at the Dubai World Trade Centre.
Home
>>
Entertainment Section